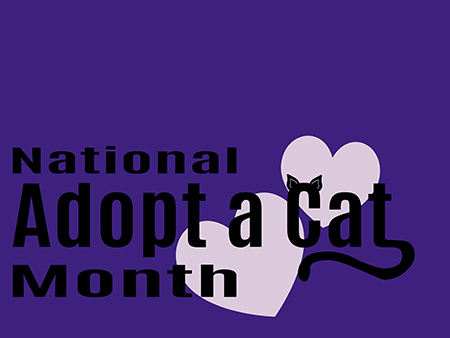 Many say that cats have a mind of their own. Mysterious, playful, inquisitive or shy, cats are a joy in any home. June is Adopt a Cat month and a great time for selecting a new family member. Your local animal shelter offers felines of different varieties to begin a lasting relationship and the Whitworth Animal Clinic can become a physician for your pet's needs.
Scheduling and receiving an initial checkup for your cat is important. Statistics show that owners took their dogs to veterinarians more than twice as often as cats because of the perceived notion that cats are self-sufficient. However, cats have specific illnesses that can turn into life-threatening conditions if not diagnosed in time. If you take advantage of Adopt a Cat month, make an appointment with a veterinarian for a full checkup.
Whitworth Animal Clinic is located in Madison, Alabama, and provides excellent pet wellness services in addition to treatment for various diseases. For example, dental disease can occur in pets. An infection can move to different parts of the body and place their health in danger.
You don't have to wait for Adopt a Cat month to visit a shelter and select a feline friend. However, the spring months bring new litters of kittens that will be homeless. By utilizing this program, you will be able to choose from tons of cute, cuddly newborns.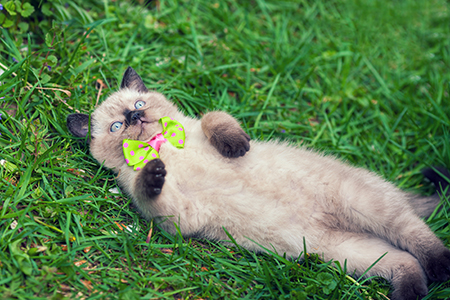 According to the American Association of Feline Practitioners (AAFP) and American Animal Hospital Association (AAHA), understanding the life stages in cats is also important to learn when adopting a cat. Just as humans mature and change with age, so do our feline friends. Explore the changing needs of your new cat and make wellness checkups accordingly.
If you live in the Madison, Alabama, area, visit the Whitworth Animal Clinic website or call (256) 830-1503 for your cat's first appointment. Finding a dedicated vet is essential in owning a pet. Dr. Charles D. Whitworth, DVM, has been practicing veterinarian services for the past 30 years and is well known for his passion for animals throughout the area. A convenient patient form is available online for downloading and filling out prior to your appointment. You will also find tips on how to keep your new feline safe and healthy.