Welcome to Whitworth Animal Clinic
At Whitworth Animal Clinic our goal is to provide top quality services and products that will improve the health and well being of your pet. We offer a full range of veterinary services implementing both traditional and modern medicine.
The Best Care for Your Furry Friends – Whitworth Animal Clinic
As a veterinarian for over thirty five years, Dr. Charles Whitworth along with our staff at Whitworth Animal Clinic , will provide your pet with the highest quality of medical and surgical animal care available in North Alabama. We are a full service animal clinic offering a wide range of services in our state of the art facility in Madison, Alabama. With professionalism and a smile, our entire staff cares for every animal that visits our office as if it is our own.
Whitworth graduated from Auburn University College of Veterinary Medicine and offers veterinary dentistry, small animal veterinary surgery, pet grooming, animal boarding, veterinary emergency care, and a number of other veterinary services.
Introducing Dr. Charles Whitworth
With a full service facility, Dr. Whitworth provides veterinary services to pets from Madison, Huntsville, and the surrounding Madison County areas. Located at the corner of Rainbow Drive and Highway 72 in Madison, Whitworth Animal Clinic is a premier veterinary clinic that offers high quality care and personalized service.
Our weekday drop off service begins at 7:00 AM. Additionally, we are a charter member of the Animal Emergency Clinic of North Alabama. In the event that your pet has an after-hours emergency, you may contact them at 256-533-7600.
Pet Grooming & Animal Boarding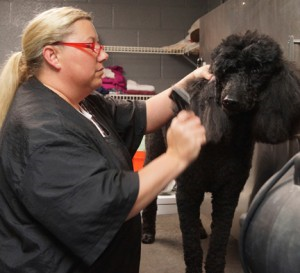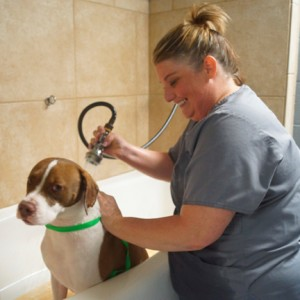 Beyond our veterinary services, we also offer pet grooming and animal boarding for families in Madison, Huntsville, Decatur, Athens and the surrounding areas. Our professional groomer can provide excellent grooming, helpful tips for brushing, and vital observations about the health of your pet's skin and ears.
Our boarding facility at Whitworth Animal Clinic is an all-indoor, climate controlled facility where we can host your pet. Dogs stay in our Bed and Biscuit wing and are carried to an enclosed outdoor area three to four times daily for exercise. Each dog is boarded in their own separate kennel or run depending on their size. Cats are housed in our Cat Nip Cottage area throughout their stay. We will be glad to provide a well-balanced diet or you are welcome to bring your pet's unique diet from home. Also, please bring any daily medications your pet needs and they will be given as instructed
Recent News Blogs
Stop Your Puppy From Nipping Bringing home a new puppy [...]