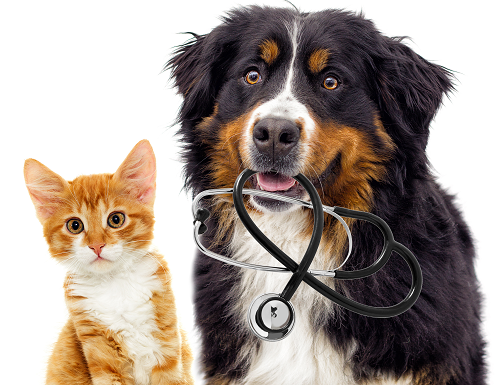 Best Care Veterinary Care in Alabama
Whitworth Animal Clinic is a full-service veterinary facility that offers high-quality care through our experienced and compassionate veterinary team. They have been providing animal care to the residents of Madison, Huntsville, Decatur, and other surrounding areas for over 30 years.
Personalized Care
At Whitworth Animal Clinic we understand that your pet is part of your family, and we want to offer the best in preventative health care through wellness exams, needed vaccines, and effective flea and heart-worm protection. All recommendations are thoroughly explained so that you can make truly informed decisions.
For immediate and ongoing care of your animal companions, Whitworth Animal Clinic offers a wide range of services:
If your pet becomes ill or is injured, Dr. Whitworth is ready to respond with the most appropriate medicine and if necessary, surgery. With state-of-the-art, in-house laboratory equipment, he is able to perform tests as they are needed and then diagnose treatment.
Blood tests
Urine tests
Test for viruses (Parvovirus, Feline Leukemia Virus, and Feline Immunodeficiency Virus)
Heartworm disease
Skin cytology
Pancreatitis testing
Ear cytology
Mass cytology
Whitworth Animal Clinic has in-house digital X-ray, a vital tool used to detect bone fractures, bladder stones, tumors, and swallowed objects. It is also used to determine the need for caesarian section surgery by allowing Dr. Whitworth to identify the size and number of fetuses present.
Whitworth Animal Clinic also offers you services through ePet Health which gives you availability to Online Medical Records for your pet.
Benefits
Ability to manage your pets' health schedules, view upcoming appointments, or follow un healthcare recommendations.
24/7 access to the required medical records needed for boarding, traveling, enrolling in classes, or in an emergency.
Email alert reminders can be set up for product or medication doses. eAlerts help you manage the number of doses remaining and the days between doses.
Request appointments, make boarding reservations, refill medications, or ask general questions. eClinic is available 24/7, which makes communication with Whitworth Animal Clinic convenient and easy.
---
Your pet 's health is our number one concern.  At Whitworth Animal Clinic, we work as a team to diagnose and treat your beloved pet.  Our office is located in Madison, AL. Make us your first choice for your pet's veterinary care.  Call today.