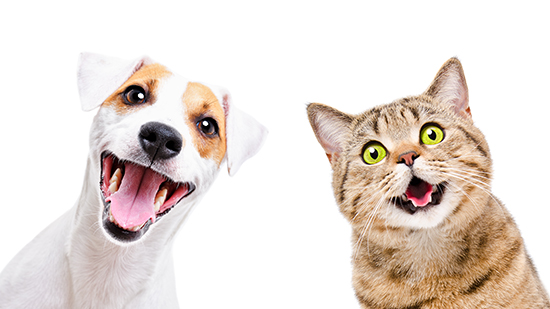 May is National Pet Month, and it is all about your favorite dog or cat and promoting responsible pet ownership. As we all know, raising a pet comes with a lot of responsibility for the pet owners. After all, it is their job to provide adequate care, support, nutrition and a safe shelter for their pets. This time is all about celebrating pet ownership and promoting responsible ownership too. There are many things that pet owners should consider in order to improve their pet's health and offer him a better life. National Pet Month has a set of goals. Here is a brief overview:
Supporting Pet Adoption
Many pets spend most of their lives in shelters and animal adoption centers. The goal and spirit of National Pet Month is to promote pet adoption. Instead of getting a small pup from a breeder, you might consider adding a pet to your family by adopting one from a shelter or rescue group. Visit your local shelters and pet rescue centers for more details. There are many local agencies and non-profit organizations that work closely with pet shelters to help in pet adoption.
Responsible Pet Ownership
Owning a pet comes with a big responsibility. Every pet owner should consult with veterinarians to make sure their animal is healthy. Eating right, getting plenty of exercise, getting the necessary vaccinations, and proper care in general are very important for your pet to attain optimal health. Many local veterinary hospitals provide a set of pet care checklists to help pet owners in taking good care of their furry friends.
Volunteer
As a responsible pet owner, you may want to volunteer to help local pet shelters and rescues. Volunteers work closely with these organizations to help find homes for pets. Any contribution of yours can make a huge difference.
Educate and Raising Awareness
It is important to raise public awareness on animal care and responsible pet ownership. In this technologically advanced age, educating people and promotion can simply be done through online platforms. You can use social media, blog articles, and websites to promote pet adoption, pet ownership and animal care. Local magazines and newspapers also welcome many volunteers to contribute valuable articles to make their voice heard and spread the important message of pet ownership and public awareness in their local communities. Social media networks also offer a great opportunity for volunteers to create profiles and promote pet adoptions. Users can upload pictures of the cat or dog available for adoption, leave contact information and an address so that responsible and interested owners can help that pet find a safe home.
Offering Adequate Care to Your Pet
An important part of your pet's care is to maintain his or her health. Find a local veterinary facility in North Alabama that offers high-quality care for your pets. Whitworth Animal Clinic is a licensed pet care and wellness center that serves Madison and its surrounding areas, including Huntsville, Decatur, and many other areas in North Alabama. Many pet owners struggle with teaching their puppy the basic commands. Finding an expert at the Whitworth Animal Clinic to help get your pet trained on the basic dog manners, self-control, and common commands. Easy training programs at the clinic are designed to help dogs of all ages and sizes to easily learn tricks and manners. Take your pets to the Whitworth Animal Clinic for a wellness exam, for immediate and ongoing care for your pet.