Aging Pets Need Special Care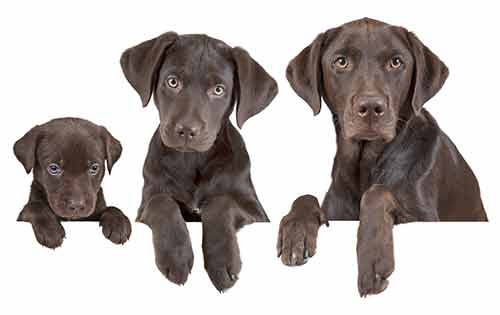 Most all pet owners agree that no matter the age, our furry friends will always be our babies. As they age, it is our responsibility to make sure that they get the care needed to thrive in their senior years. It is no secret that pets are living longer lives as a result of improved preventative care, special diets, better medications, and veterinary technology. Pet parents need to be aware of important adjustments that need to be made to ensure that the senior years are happy, healthy, and comfortable. Dr. Whitworth and his staff at Whitworth Animal Clinic can help you make any necessary adjustments to plan for your pet's future.
Cats and small dogs are generally considered senior at 10 years old. Medium sized dogs are considered senior at eight, large breed dogs at 6 and giant breed dogs at 4 years old. Pets that qualify as seniors should be examined twice yearly to see if there are any early signs of disease. Behaviors or changes that pet owners can monitor for signs of disease in senior pets include changes in water intake, urination, appetite, energy level, coughing, vomiting, or a change in weight. If you see any of these "signs", have a discussion with Dr. Whitworth to discuss the aging process and ways that you can correct and problems related to disease or deficiencies.
Geriatric Pet Health Conditions
As a pet ages, they can develop many of the same conditions and diseases that aging humans experience. Because our furry friends can't tell us how they feel, it is our responsibility to be aware of potential health threats. Preventive care can detect many off these illnesses before they become life threatening or disabling.
The most common ailments that affect our pets include:
·       cancer
·       heart disease
·       kidney/urinary tract disease
·       liver disease
·       diabetes
·       joint or bone disease
·       senility
·       weakness
Ways to Improve Quality of Life for Senior Pets

People are not the only ones who have to make certain changes and adjustments as they grow older. Our pets warrant the same types of needs and attention that many humans go through. Understanding the common symptoms and signs that come with the pet aging process can not only help you take steps to improve your pet's quality of life, but it can also adequately prepare you for what is ahead in your pets senior years. Dr. Whitworth recommends that pet owners be aware of the following changes that eventually need to occur:
·       Increased veterinary care: two visits per year for standard vital testing.
·       Age appropriate diet and nutrition: Feed preservative-free food with increased protein.
·       Weight control: Prevent obesity – do not over feed or provide food high in fat.
·       Parasite protection: Check for heartworms and other parasites during vet visits.
·       Maintaining mobility: Allow your pet to get shorter but more frequent activity.
·       Changing vaccination needs: Senior pets do not need all of the vaccinations that younger animals need.
·       Mental health: Provide toys or activities that involve the brain such as toys or training.
·       Environmental considerations: Provide aging pets with a warm, nonthreatening place to rest and try to eliminate stairs or other obstacles.
·       Reproductive diseases: Pets that have not been spayed or neutered often develop health problems as they get older.
·       Medication: If your pet requires medication, be alert for possible side effects.
Whitworth Animal Clinic services pets from Madison, Huntsville, and the surrounding Madison County areas. If you would like more information about caring for senior pets, contact Dr. Whitworth at 256/830-1503 to schedule a consultation. With Dr. Whitworth's help, you can help your senior pet live a longer, healthier, and happier life!